After studying biology (molecular biology / biochemistry) in Munich and gaining her doctorate at the Max Planck Institute for Biochemistry, Ulrike Blaseio embarked on a career in medical in-vitro diagnostics. After her first business development experience in a large private laboratory, she moved to the Sysmex Group, where she held various national and international positions and was most recently responsible for the Austrian market as Managing Director.
With 24 years of experience in the diagnostics industry, she is not only familiar with the entrepreneurial demands on the industry, but also, in particular, with the customer needs on the part of laboratory doctors, specialists and patients.
In her years of association work in management positions in Austria, she has actively supported the interests and cohesion of diagnostics companies. She knows the challenges of diagnostics marketing and sales first-hand and the clinical benefit of laboratory diagnostics is the benchmark for her to highlight. The benefit realized for the patient is the decisive quality criterion from which society as a whole ultimately benefits. At Eurecon Verlag she is project manager and responsible for the Diagnostic Trend.
---
Dieter Jung studied biochemistry and pharmacology and did his doctorate at the Max Planck Institute for Biophysics in Frankfurt. After various activities in the pharmaceutical industry, he started his own business in 1988 with the establishment of Jung & Jung. He is considered a pioneer in targeting and online marketing of pharmaceuticals.
Over 30 years of agency experience make him a professional in the healthcare sector. With his companies, he marketed leading standard therapeutics in Germany cost-effectively and resource-saving in multi-channel marketing until 2013. Since 2000 he has been the publisher of PharmaBarometer, the magazine for innovation and sustainability in the pharmaceutical market.
Today he is the managing partner of Eurecon Verlag GmbH and is the owner of the DJC Dr. Jung Consulting. His consulting focus is on the orientation of companies towards sustainability as well as on the holistic leadership of employees.
From 2002 to 2003 he completed his training as a holistic coach at the Academy for Holistic Leadership in Cologne. He is a member of the German Network for Business Ethics (DNWE) and was a lecturer at the Rosenheim University of Applied Sciences at the Institute for Health from 2011 to 2013.
---
Since October 2020, Dankwart Rauscher is self employed as Interim Manager for Pharma Business Development, Licensing and Portfolio Management.
Beforehand, he was 11 years with Recordati Pharma Germany in Ulm as Head of Portfolio and Licensing Management. As member of the senior management team he took responsibility for licensing new products and brands for Rx and OTC pharmaceuticals, medical devices and food supplements. Before that, Rauscher was for 10 years Head of Business Development at Merck dura in Darmstadt. There, he licensed a huge portfolio of products and projects. He started his professional career at the CRO L.A.B. in Neu-Ulm, where he was in charge of project coordination and licensing. Rauscher studied Biology in Regensburg and got his doctoral thesis in Pharmaceutical Biology at the University of Erlangen/Nürnberg. Since 1999, he is member of the Pharma Licensing Club Germany (PLCD), where he maintains an impressing network.
At Eurecon Verlag he is consultant and responsible for the Pharma Trend.
---
Johanna Jung is the founder and managing director of JJ Sustainability GmbH, a sustainability consultancy based in Munich. She is a trained sustainability and environmental management officer and supports companies in sustainability, future-oriented business and corporate responsibility. As a training partner and mentor, she supports companies in the implementation of the Sustainability Code and, in addition to developing a declaration to the Code, also offers training and information events on the Code.
Before that, she worked for several years as a sustainability manager at a medium-sized company in the consumer goods sector. Before she finally committed herself to the topics of sustainability corporate responsibility, she was responsible for environmental management in a leading pharmaceutical marketing company.
Following positions in Canada, Switzerland and the USA, she completed her Master of Arts (MA) in Environmental Management and Consultancy at Lancaster University in England. She previously received her Bachelor of Arts in Hotel and Tourism Management.
Johanna Jung has been writing for the PharmaBarometer in the sustainability department since 2010. She is authorized representative at Eurecon Verlag and responsible for sustainability.
---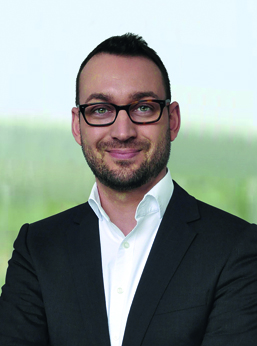 Hans Jung is the managing director of tiny web GmbH, an agency for search engine optimization. He advises clients in campaign-oriented SEO projects and website relaunch. His specialty is technical SEO.
Before dedicating himself to the optimization of websites and online stores, he worked as a management consultant in Zurich and as a senior project manager in pharmaceutical marketing in Munich.
Besides search engine optimization, he is particularly interested in the CMS WordPress. He gives talks at professional conferences, Meetups and webinars.
He graduated with honors in business administration from Trent University in Canada. This was followed in 2010 by an M.A. in Corporate Strategy and Governance from Nottingham University Business School, with merit. At Eurecon Verlag, he is an authorized representative and responsible for SEO and online marketing.